Sustainable branding ist auch emotional branding.
Sustainability evokes a variety of emotions and therefor demands a holistic and sensitive approach. With our own history we also want to contribute to an environmentally conscious mindset by carrying the responsibility for eco-friendly production methods and measures in our industry.
Our company – a green story!
Our company has now existed since more than 50 years in a rapidly changing digital age facing many challenges like scarcity of resources, ecological catastrophes or pandemics in our all daily lives.
We are therefor focusing on the attributes of our component parts and a careful consumption of resources, but also the durability and quality of our printed surfaces are essential to us! The longer our prints last, the fewer our clients have to rebuy them. Sustainability as easy as it can be.
With our own solar collector we cover about 75% of our daily energy need, which reduces about 52 tons of C02 per year. Surplus energy is saved or re-introduced into the system.
Also inside our company the interaction between humans and environment is playing a major role. Our employees enjoy a safe working environment with the corresponding equipment and necessary protective measure.
We are refining tools and measures internally to save resources at the best. Electronic projectmanagement programms are an appropriate example.
We are cultivating sustainable relationships, also with partners and distributors, and are always motivated to keep our ways of delivery and communication shortly, we are buying our goods regionally and we are delivering with certificated partners that yet contribute with their alternative ecological measures.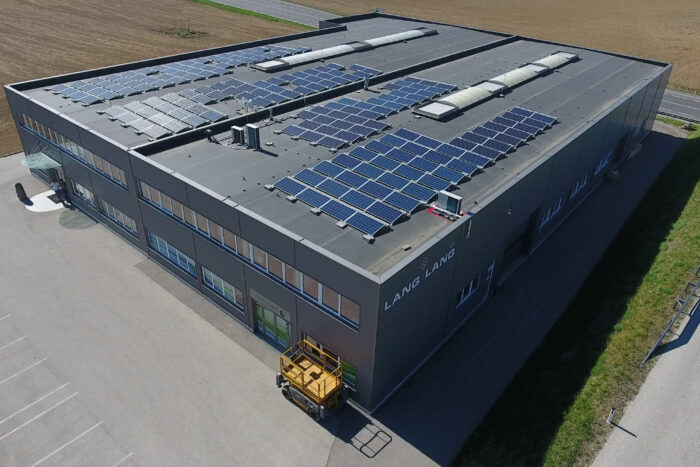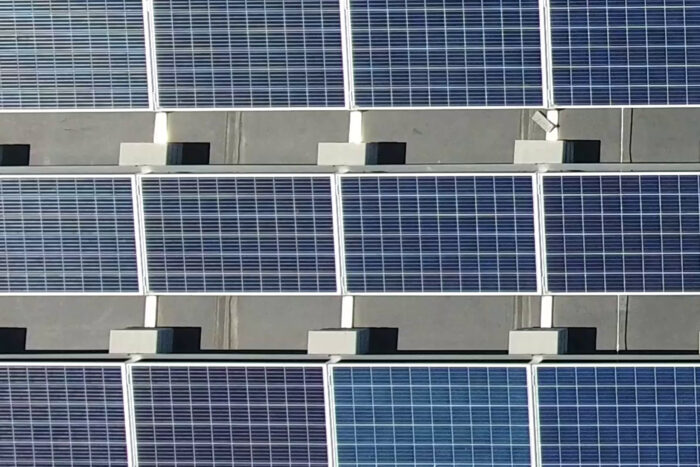 Products – a green choice!
The growing ecological awareness leads to a change in consumption and disposal habits. We are also, together with our partners, responsible for finding green and eco-friendly resources and recyclable materials. Through substitution, waste avoidance and water- as energy reduction we can minimize our ecological footprint.
The quality and durability of our printed surfaces stand up for our sustainability. Wheter it is fabric, wallpaper, glass, metal or wood… all materials can be used durable in all surroundings.
We are also offering – depending the form of application – different possibilities of eco-friendly surfaces:
self-sticky, PVC-free film
fabrics, which yarns are weaved from recycled PET bottles
PVC-free welt for manufacturing these fabrics
wallpapers, fabrics, carpets and canvas, which are Öktotex certificated
natural wood panel directly from nearby sawmills
plywood from a quickly growing poplar
glass in all depths and sizes is 100% recyclable
Plexiglas pro Terra®
Our lightboxes are equipped with LED appropriate to European Norm and CE-marked. They can be deconstructed and disposed professionally. The durability of LED is higher than conventional lamps.
For our goods to arrive safely at their destination, we protect them with cardboards and wood – and we abstain from plastic!
Technology – a green process!
The technology of digital printing has gained a lot of sustainability the past decades. Compared to alternative technologies like sandblasting, silkscreen or film printing, digital printing offers the opportunity to produce small to large amounts without causing waste.
We are working with eco-friendly, unscented, acid-free and non-hazardous inks and fabrics without PVC, softeners, chlorine or halogen.
Through regular service of equipment and change of UV-filters we guarantee to reduce power consumption to the minimum. The UV-consistent textile prints produced by thermo sublimation printing are Ökötex 100 certificated and harmless for human and environment. This process is applicable all polyester fabrics, also for Evolon, the eco-friendly banner. Evolon is PVC-free and disposable in household garbage. This soft material is a lot lighter, but still robust and crease-free.